2018 Pilates Teacher Training & Continuing Education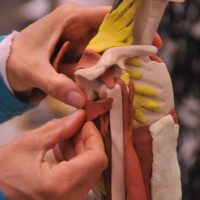 2017 / 2018  Pilates Teacher Training & Continuing Education
with Shelly Stephenson PMA®-CPT, BCSI
Register now at Pilates.com
Or call: 1-877-PILATES (1-877-745-2837)

Location: unless otherwise noted, all trainings with Shelly Stephenson will be held at:
– 2512 SE 35TH PLACE
PORTLAND, OR 97202
 Click here for more + UPDATED  info on class times, etc.

Pilates Teacher Training 

2018
Mat Training is limited to 8 students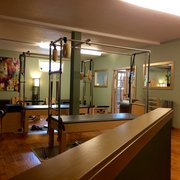 Reformer Training is limited to 4 students
Mat 1
Anatomy in 3 Dimensions
March 16, 17,18
Mat 2
May 18,19,20
 Reformer 2 
June 22,23,24
Trapeze, Chair and Barrels Part 1
July 13,14,15
August 3,4,5
Trapeze, Chair, and Barrels Part 2
September
Trapeze, Chair, and Barrels Part 3
October
More workshops/ dates to come…
I have been doing Pilates Teacher Training for 18 years.
I love it and I like to think I am good at it. I keep the classes small allowing for maximum personal attention and a more personalized learning environment.
If you are interested in the training, please click on the Balanced body logo to review the details of the programs.
Then contact me so we can discuss it in person. info@shellystephenson.com
I will be co- teaching with Sherri Leigh Iwaschuk
Vancouver BC November 18 and 19 2017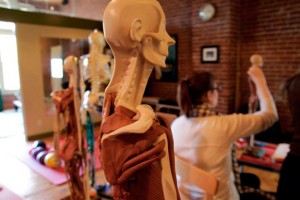 GEEK NIGHT! 2015
Mini Workshops / Brain Food
Walking The Lines:
Gait, Anatomy Trains & Fascial Efficiency
Night 1: What is Fascia?
Fascial recoil the basic properties
and connected nature of fascia
Friday February 6th 5-7pm $20 
Night 2: 'Essential Events'
(movements that need to be present within joints)
The mechanics of efficient gait and the chain of events
from the feet to the spine and into the shoulders.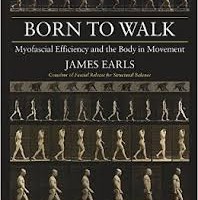 Friday February 27th 5-7pm $20 
Night 3: What does the spine do in gait? 
Tools to investigate, analyze and intervene.
Friday March 6th 5-7pm $20
Reservations appreciated. Come to one or all nights.
503 780 2621
Park and enter at SE 9th Ankeny
Report from the Fascia Congress
I am going to the Fascia Research Congress, and I would like to tell you about it!
Report From the Fascia Congress
Friday September 25th 4:30 -6:30pm $10
Anatomy Trains in Movement
Friday November 13th 4:30-6:30 $15
We will look at the superficial front and back lines
of the body and their relationship to gait.
Reservations appreciated. Sign up online.
503 780 2621
Park and enter at SE 9th Ankeny
Anatomy In 3-D
Interested in Anatomy in Clay for your group?
Contact me for details   info@shellystephenson.com
Introduction to Musculoskeletal Anatomy
Learn or review the basics of musculoskeletal anatomy by building muscles in clay on a specially designed mini skeleton called a Maniken®. (Yes, this is as cool as it sounds!)
In this workshop we review the essentials of musculoskeletal anatomy by building the body layer by layer using the Anatomy Trains as our guide. We will also use self palpation, video from dissection, and movement exercises.
BBU Anatomy is specifically geared toward Pilates and all other movement teachers and includes practical exercises on the functions of the muscles and joints allowing you to embody the information more effectively.
Learn more about Tom Myers' Anatomy Trains at
Shelly Stephenson PMA®-CPT, KMI Certified
503–780–2621


info@shellystephenson.com
Workshops customized for your group's needs also available.